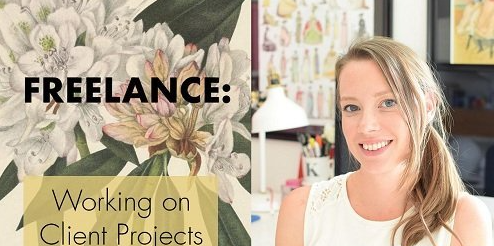 Freelance: How to Navigate Working on Client Projects
Home Page
https://www.skillshare.com/classes/Freelance-How-to-Navigate-Working-on-Client-Projects/590642828
Genre / Category:
Drawing & Painting
File Size :345MB
Product Details When just starting out as an illustrator/designer you might not feel 100% confident when it comes to taking on your first client projects. You might feel a little anxious as to how it all goes down and not know where to start? What do you do when you get your first DM or email with a request for custom work? How do you appear professional etc? Do I need a contract? What is expected of me the designer and what is expected of them as the client?
So in this class I will be going over what it's like to work on a client project from start to finish and how to make the process streamlined to benefit both you and the client so you'll receive a glowing recommendation for future work!
WHO IS THIS COURSE FOR?:
This class is geared towards students who are just starting out with their illustration/designer career. This class is for you if you've never worked on a client project before or if you've taken on a few projects and you'd just like some tips on how to streamline the process for the future.