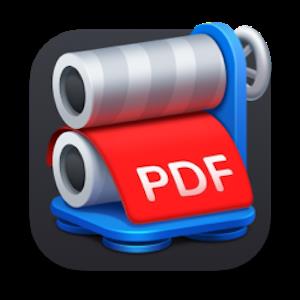 PDF Squeezer 4.3.1 Multilingual | macOS | 23 mb
PDF Squeezer is an easy-to-use PDF compression tool. It reduces the size of large PDF documents by compressing images and removing irrelevant information. This will help you obtain important savings in bandwidth costs, digital storage costs and network transmission times.
Key Features:
* Everything Mac: Specifically designed and engineered to work optimally with macOS
* Drop it like it's hot: Drag and drop your file into the application window
* The more the merrier: Batch compress multiple files
* Every bit counts: Sophisticated compression process that uses numerous methods to reduce the file size
* Automate your workflow: Includes an Automator action and a command line interface
* Compression Profile: Select from predefined compression profiles OR create your own!
* Folder Convenience: Select a folder and compress all its files - including subfolders
* Watchdog: Support for password-protected PDFs
* Side by side Comparisons: Compare files and different compression settings easily
* Sharing is caring: Export and share your compression profiles with others
* Full-screen mode: The app window supports a full-screen mode which is especially useful when comparing compressions
* Up to date: Conforms to all common PDF versions from 1.0 to 1.7 and 2.0
* Stats, stats, stats: See how much disc space you've saved since you started using PDF Squeezer
Compatibility:
macOS 10.13 or later
Homepage:
https://witt-software.com
Buy
Premium
From
My Links Hot4share
To
Get
Resumable
Support
and
Max
Speed