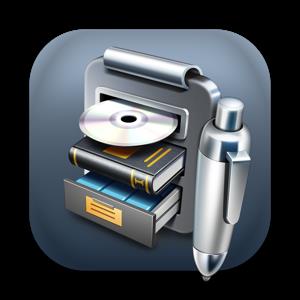 Librarian Pro 7.0.6 macOS | 48 mb
We all collect something, whether it's stamps, movies, games, music, books or wine. Librarian Pro brings sophistication and class to managing your collection! Browse all of your items at a glance on a virtual bookshelf, in a list, or in cover flow.
Organize items into smart collections, add them to the in-program Amazon shopping cart, mark them as lent out to friends, and even export for the Web or your iPod! Librarian Pro also supports importing from other cataloging applications like Delicious Library and DVDpedia.
Librarian Pro's databases are fully compatible with both the (Mac OSX) and Windows versions. Additionally, one license will grant activation for both copies of the application. Download the free fifteen day trial and have serenity return to your media collections.
Compatibility
: macOS 10.14 or later
Homepage:
http://www.koingosw.com
Buy
Premium
From
My Links Hot4share
To
Get
Resumable
Support
and
Max
Speed