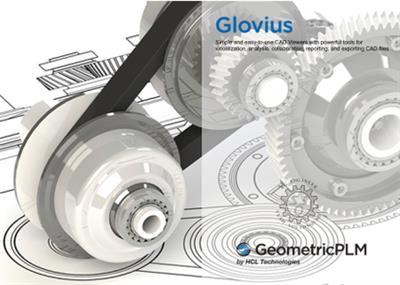 Geometric Glovius Pro 6.0.0.624 | 274.8 mb
Geometric Limited is pleased to announce the availability of Glovius Pro 6.0.0.624 is a modern CAD viewer with support for all popular 3D CAD file formats. Using Glovius tools and functions, users can view and quickly analyze 3D CAD parts and assembly components.
Glovius 6.0.0.624 (1st November, 2021)
- Improved file rendering performance for smoother transitions
- Export to 3D PDF with BREP information
- Bug fixes and Improvements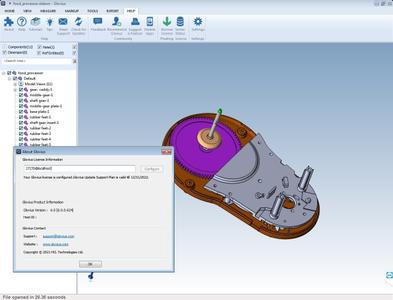 Glovius is a modern CAD file viewer.
View CATIA, NX, Creo, SolidWorks, Inventor, Solid Edge, Pro/ENGINEER, STEP, IGES, and JT files with Glovius. Take measurements, cut sections, compare revisions, analyze CAD parts and assemblies, create reports for collaboration, and export to STEP, 3DPDF, STL, and many more formats. Glovius comes with a free 2D viewer to view DWG, DXF, and CATDrawing files.
Geometric Ltd. specializes in engineering solutions, services and technologies.
The company's portfolio of Global Engineering services and Digital Technology solutions for Product Lifecycle Management (PLM) enables companies to formulate, implement, and execute global engineering and manufacturing strategies aimed at achieving efficiency in product realization lifecycle. Incorporated in 1994, the company is based in Mumbai.[/center]
On April 1st 2016, Geometric got into an agreement with HCL Technologies to transfer of its business to HCL Tech by way of demerger, except for its 58% share in the joint venture with Dassault Systèmes (3DS) (3DPLM Software Solutions Limited (3DPLM)). The transition has become effective on March 2nd 2017, after seeking all statutory approvals.
Product:
Geometric Glovius
Version:
Pro 6.0.0.624 *
Supported Architectures:
x64
Website Home Page :
www.glovius.com
Languages Supported:
english
System Requirements:
PC **
Size:
274.8 mb
Glovius supports all popular 3D and 2D formats.
CATIA V4 - Up to v4.2.5; File extensions - MODEL, SESSION, DLV, EXP
CATIA V5 - R4 to V5-6R2016; File extensions - CATPart, CATProduct, CGR
CATIA V6 - 2011, 2012, 2013; File extensions - 3DXML
NX, Creo & Pro/ENGINEER Parts & Assemblies
SolidWorks, Solid Edge, Inventor Parts & Assemblies
STEP - AP 203, AP 214, AP 242; File extensions - STP, STEP
IGES - 5.1, 5.2, 5.3; File extensions - IGS, IGES
STL, Rhino, VDA-FS, VRML
- Windows 7, 8, 8.1 and 10
- 1280 X 1024 or higher display resolution with support for 32-bit color
- 4GB RAM or more
Added by 3% of the overall size of the archive of information for the restoration


Buy
Premium
From
My Links Hot4share
To
Get
Resumable
Support
and
Max
Speed
[/center]