Chaos Group V-Ray 5.00.00 for Nuke 12.2 | 178.3 mb
The software developer Chaos Group announced the launch of V-Ray 5 (build 5.00.00) for Nuke 12.2 is brings you more control and efficiency in compositing, plus many workflow optimizations that save you time so you can maximize your creativity.
What's new in in V-Ray 5 for NukeLight Path Expressions.
For better control in compositing, construct your own render passes with Light Path Expressions. Output specific light contributions with time saving presets or write your own custom expressions that can be combined with Boolean operations.
Coat & Sheen Layers.
Easily create layered materials with reflective coatings and fabrics, such as velvet, satin and silk, directly in the V-Ray Material.
V-Ray Plugin Material.
Create any materials from the V-Ray Standalone material plugins that come with the V-Ray installation.
New Sun and Sky Model.
Bring golden hour lighting to a whole new level. The new Sun & Sky model is more accurate and looks better at sunrise and sunset, even as the sun dips below the horizon.
Metalness.
Metalness reflections are now supported directly by the V-Ray Material making it fully compatible with PBR workflows.
Fog Transparency Color.
Achieve a number of different creative looks using colored transparency for the V-Ray Environment Fog.
V-Ray 5 (Build 5.00.00) Official release - Date: 14 October, 2020New Features and Improvements
- Support for Nuke 12.2
- VRaySunSky : Added "Improved" sky model
- VRaySunSky : Added albedo blend angle and horizontal offset and regroup all albedo options in a new Ground Albedo rollout.
- VRayRenderElement (LightSelect) : Added Light Path Expressions (LPE)
- VRayRenderElement (LightSelect) : Added Indirect and Subsurface light select mode
- VRayMtl : Added Coat layer
- VRayMtl : Added Sheen layer
- VRayMtl : Added Metalness
- VRayEnvironmentFog : Added colored transparency
- VRayPluginMtl : Implemented VRayPlugin-based generic material node with automatic user interface creation based on plugin description
V-Ray for Nuke is a plugin that renders Nuke scenes
with the V-Ray rendering engine. It also provides support for advanced atmospheric and liquid effects such as fire and water.
V-Ray 5 for Nuke brings more control and efficiency in compositing, plus many workflow optimizations that save artists time so they can maximize their creativity.
V-Ray for NUKE - Quick Start: IntroThis video covers setting up and rendering a simple scene using the new V-Ray plugin for Nuke. This exciting new plugin gives you the ability to generate realistic reflections, refractions, subsurface scattering and image-based lighting directly in Nuke.
Chaos Group
is a worldwide leader in computer graphics technology, helping artists and designers create photoreal imagery and animation for design, television, and feature films. Chaos Group specializes in physically-based rendering and simulation software used daily by top design studios, architectural firms, advertising agencies, and visual effects companies around the globe. Today, the company's research and development in cloud rendering, material scanning, and virtual reality is shaping the future of creative storytelling and digital design. Founded in 1997, Chaos Group is privately owned with offices in Sofia, Los Angeles, Baltimore, Seoul, and Tokyo.
Product:
Chaos Group V-Ray 5
Version:
build 5.00.00 for Nuke 12.2
Supported Architectures:
x64
Website Home Page :
www.chaosgroup.com
Languages Supported:
english
System Requirements:
PC *
Size:
178.3 mb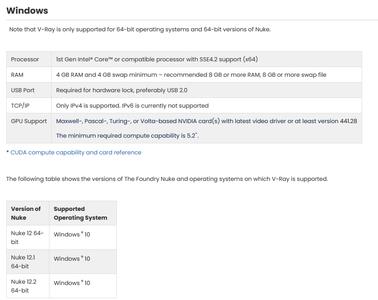 Added by 3% of the overall size of the archive of information for the restoration

[/center]

xChaos Group V-Ray 5.00.00 for Nuke 12.2
Close[/center]
Buy
Premium
From
My Links Hot4share
To
Get
Resumable
Support
and
Max
Speed