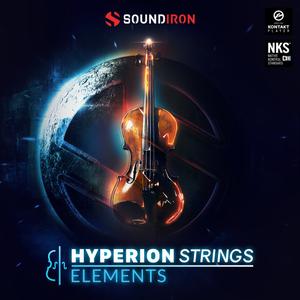 Soundiron Hyperion Strings Elements v1.0.1KONTAKT | 9.71 Gb
Hyperion Strings Elements is a universal string ensemble library built for everyone. It was recorded with uncompromising engineering precision and then hand-edited and carefully balanced to achieve a new benchmark in quality and playability. It's made for Native Instruments' free Kontakt Player and the NKS Standard.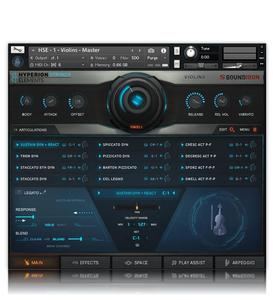 This virtual instrument is a robust musical production workhorse that will serve you well, whether you're a working composer, student, producer, songwriter, teacher, arranger, band, sound designer, or are just curious about creating your own music. It's ready to perform from the moment you load it up.
The Hyperion String ensemble has a forward and robust sound unlike any other. It has a strong tone and wide dynamic range that can be shaped to fit any genre or style. It can also be used to fatten and layer with other strings to create massive arrangements. We've also equipped the interface with plenty of spatialization, environment simulation and positioning controls and options to let you dial in the sound and character you need.
The library includes a full-ensemble preset and 4 Master and True-Legato section presets for 8 Violins, 6 Violas, 5 Cellos and 4 Double Basses. The Master presets include a broad selection of fundamental articulations, each with their own range of customizable real-time performance options, key-switch and mapping options, handy auto-functions, apregiators, FX and performance tools. These master presets allow you to blend and switch effortlessly vibrato, non-vibrato and tremolo sustains, a variety of short bow strokes and naturally dynamic tempo-based expressions, effects, rhythmic patterns, runs and sequences.
https://soundiron.com/products/hyperion-strings-elements
Buy
Premium
From
My Links Hot4share
To
Get
Resumable
Support
and
Max
Speed